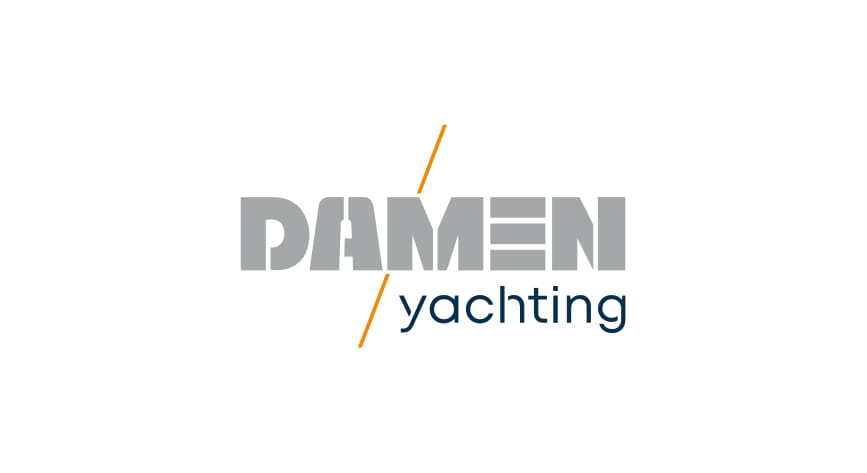 Email
hr@damenyachting.com
Info
Impressie
Carrière
Vacatures (2)
Get to know us
The master yacht builder
Find out about Damen Yachting, the master yacht builder behind more than 100 Amels superyachts, SeaXplorer expedition yachts, Yacht Support vessels and major yacht refits.
We build superyachts – very large luxury yachts from 50 to over 100 metres in length. Our clients from all over the world come to us to build (and refit) these highly complex ships.
From our head office in the south of the Netherlands, we build and outfit superyachts at our Dutch yards and other European yards.
Damen Yachting employs around 500 men and women. Our company is the yacht building division of the family-owned Damen Shipyards Group.
We offer an exciting range of opportunities as part of one of the world's largest and most successful shipbuilders.
Branche:
Shipbuilding
Activiteiten van de organisatie
Damen Yachting is a strong international team of 500 men and women. From our North Sea head office in Vlissingen, the Netherlands, we operate the world's largest superyacht building and refit facilities. In addition, we work closely with co-makers, crew and owner representatives based at our yards.
We offer an exciting range of opportunities as part of one of the world's largest and most successful shipbuilders.
Get to know the teams
Management
Sales and Customer Care
Design & Engineering
Research Laboratory
Project Management
Production
Co-makers and Logistics
Support Staff
Aantal medewerkers
Around 500 employees
Locatie
Vlissingen
Welcome! Interested in careers at Amels and Damen Yachting? Want to help us build the world's best superyachts in a fun family-owned company with all the benefits of a global multinational?
If you are looking for an internship in a dynamic international company, we would be happy to hear from you. In our production facilities we also offer placements for traineeships.
Do you have the skills and experience to help shape our future at Damen Yachting? We welcome open applications, particularly from technical professionals with vocational, Bachelors and Masters qualifications.
Many disciplines, one result.
You'll work together with a wide-range of dedicated specialists and yacht building professionals. With outstanding teamwork, we create the very finest luxury yachts.
De planner is onderdeel van het project team en verantwoordelijk voor een tijdige, juiste en volledige planning. Je ondersteund op een pro actieve manier het projectteam zodat projectdoelen binn...
Bekijk vacature
Solliciteer nu
Internship Productie duurzaam omgaan met energie
Op de afdeling productie en facilitair ga je aan de slag met het vraagstuk hoe we duurzamer onze energie kunnen inrichten van Damen Yachting. Heb jij interesse in techniek, duurzaamheid & energie?...
Bekijk vacature
Solliciteer nu